You receive a Tender documentation and need to quickly appraise your exposure to contractual risks to support your Go / No Go decision ? You enter into contract negotiations and need to quickly review and rank your contractual risks to see what can be acceptable and what is not ?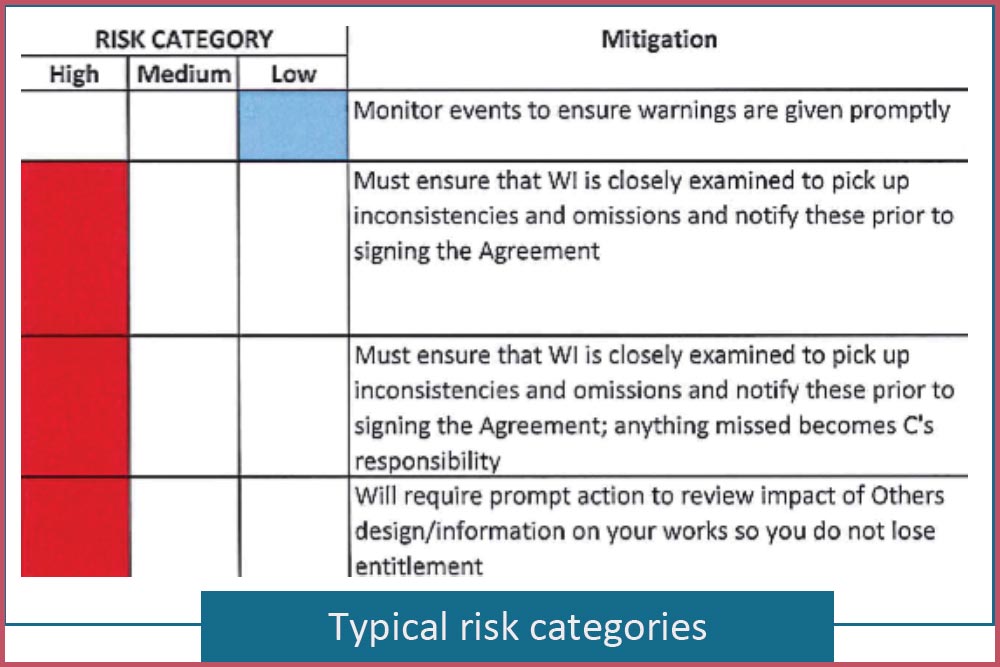 We can rapidly identify contractual pitfalls, categorize risk per likelihood & severability order, and define mitigation actions for you.
Typical risk categories
Liability extent
Standards of performance
Ground, weather risks
Site Data
Insurability
Design
Payment
Access to Site
Force Majeure
Dispute resolution processes
Etc.